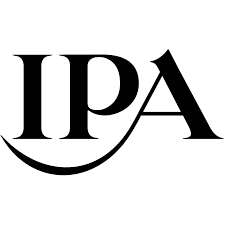 The IPA Bellwether Report Q2 2021, released today 15th July 2021, has revealed that total marketing budgets across the United Kingdom increased for the first time since Q4 2019, rising by a net balance of 6% across surveyed companies. This marks a reversal from the -11.5% recorded last quarter, as well as the sharpest increase since the first quarter of 2019. Optimism is also on the increase, with a net balance of 34.6% indicating a strong overall level of confidence, the second-highest recorded since 2015 (behind only last quarter's figure of 36.6%).
Key statistics
– Video continued its steady growth from last quarter, increasing by 4.2% (3.3% growth recorded in Q1).
– Audio budgets returned to growth, reversing a 9% decline from last quarter to a 1% increase.
– Declines still observed in the out-of-home (-7.5%) and market research (-9.6%), though these are substantially less dramatic than the cuts recorded last quarter (-24.1% and -17.8% respectively).
– Re-opening of the UK economy following the Covid vaccination rollout will drive overall recovery over 2021 (7.5%) and 2022 (6%), before tailing off in later years as the economy recoups its losses attributable to the pandemic.
Opportunities in omnichannel programmatic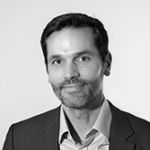 Marketers are searching for certainty in uncertain times, and the latest IPA Bellwether Report ad spend findings support this. The digital advertising category saw +11% of respondents revise their online marketing budgets upwards from the previous quarter, an area where technologies such as AI are having a significant impact. These tools can confer additional certainty for marketers through the creation of custom metrics that enable highly measurable campaigns based on specific objectives, and are directed towards business outcomes.
As we move through 2021 some uncertainty is likely to persist, but marketers can be sure that consumers will continue to spend their time engaging with news and entertainment on digital devices. And, as restrictions relax in the UK, consumers will increasingly be using these devices out and about, which creates further opportunities for complementary omnichannel campaign strategies. For example, out-of-home (OOH) experienced a boost in Q2 in part due to the programmatic revolution it is undergoing. Marketers must make use of these new programmatic capabilities in channels such as OOH to create more holistic data-driven campaigns, better resonate with audiences, and achieve a reliable return on investment for brands – no matter how long uncertainty lasts.
Nicolas Bidon, Global CEO, Xaxis
Capitalise on increased demand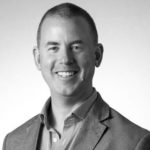 The digital advertising industry has proved to be flexible and resilient over the last year, defying the doom and gloom predictions of many during the pandemic. The recent IPA figures are the strongest proof yet that the sector has continued to grow, which puts us in a very exciting place as business is predicted to 'turn the corner' toward recovery throughout the rest of 2021.
With total budgets set to expand, many companies will be looking to improve their offering and brand presence, harnessing the learnings Covid has driven around digital's power to enable more deliberate and precise messaging, and campaign targeting, to prepare for the influx of pent up demand from consumers post-Covid.
For companies looking to expand their offerings or embrace digital for the first time as budgets recover, it's vital they use available data and draw on expert guidance that can help them make the most of this spend; leveraging the right combination of tools, technology, and talent to deliver on campaigns and capitalise on the much anticipated increase in demand.
Patrick Johnson, CEO, Hybrid Theory
Challenges to marketers remain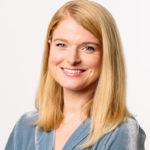 The findings echo the positive sentiment we're hearing from partners every day as the country prepares to open up following a successful vaccination campaign. However, that's not to say marketers are abundant with cash all of a sudden – the same industry challenges remain and budgets are under intense scrutiny, with growing pressure to find new ways to measure performance and ROI that's not reliant on third-party cookies. Marketers will need to ensure their spend remains accountable and understand how much each of their channels contribute to overall revenue. So while this remains a positive story – and a welcome one – we must keep working to find sustainable long-term solutions so that ad spend forecasts can continue to increase well into the future.
Harriet Durnford-Smith, Chief Marketing Officer, Adverity
E-commerce and DTC growth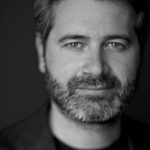 "We share in the report's positive sign of solid growth rate in H2 and additional growth in 2022, thanks to the confidence that vaccination programmes are bringing to consumers and to their renewed spending behaviour. Brands are increasing their ad spend in particular on digital acquisition channels and media capable of contributing to their e-commerce and retail growth. Due to the strategic position of the direct-to-consumer motion, brands are also showing strong commitment to bring digital media in-house, thus showing that this trend will continue to be on top of advertisers' minds in the forthcoming months.
Carlo De Matteo, CIO, Myntelligence
Buoyancy across the supply chain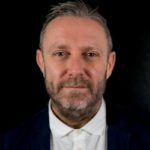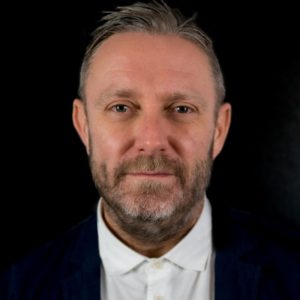 It's been a buoyant Q2. We're seeing both the buy and sell-side perform equally well, which appears reflective of current priorities to clean up the supply path and focus on accelerating first-party ID adoption. There are expectations of strong consumer spending as restrictions continue to ease heading into H2, while being able to resume face-to-face meetings and attend networking events will be instrumental to the continued uptick in marketing spend.
Philip Acton, Country Manager UK & BeNeFrance, Adform
Confidence strong leading into H2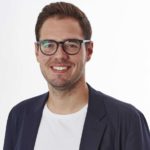 Confidence among both the industry and consumers remains strong as we head into H2, and the crucial peak trading period leading into Christmas. Our own survey of 2,000 UK consumers in June 2021 also indicates a large pool of pent-up savings – to the tune of almost £200bn – with the majority of those surveyed planning to splash the cash as restrictions lift. Consumers are already gearing up for Black Friday, with 82% expecting to be more or similarly engaged than in the past, representing a significant opportunity for brands and agencies. The latest IPA Bellwether is yet another vote of confidence as the industry continues to revise and increase ad spend forecasts driven by consumers' desire to make the most of 2021.
Zack Sullivan, CRO UK, Future plc
Agility and performance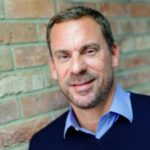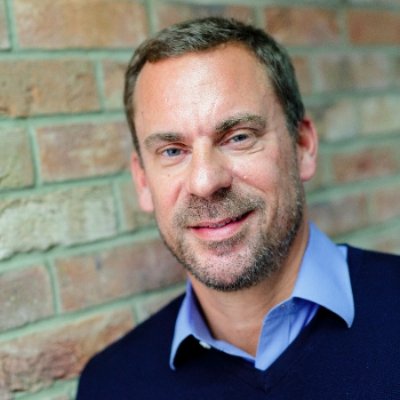 With strong signs of recovery for the UK ad industry, it's important for marketers to maintain their ability to be agile and prepared for changing environments, and consumer behaviour. While a positive outlook is welcomed, we're still tackling a post-IDFA world, with other challenges on the horizon that can decrease targeting capabilities.
To help increase long-term campaign success in an increasingly busy environment, brands should be looking at building their insight and predictive capabilities with a real-time infrastructure, in a privacy compliant way. Now is the time for marketers to be adopting a performance-focused approach where measurement is tied to outcome-centric KPIs from the outset
Simon Stone, GM EMEA, LoopMe
A surge of confidence expected in OOH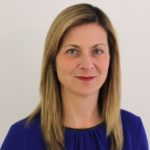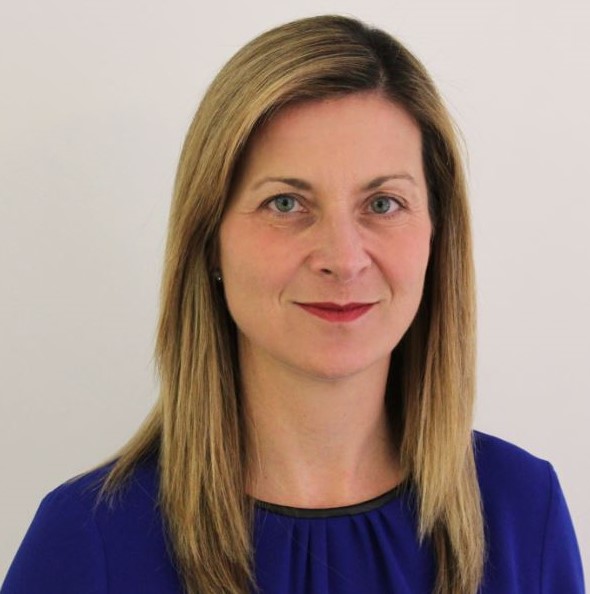 Audiences are out and about in record numbers, and the Q2 Bellwether report confirms that brands are ready for a resurgent economy. We are seeing a strong return to growth in OOH investment and anticipate that the lifting of restrictions on July 19 will create another surge in activity and in confidence.
But the OOH sector is under no illusions that the world will be as it was in 2019 – consumers will want to get out and experience the world more than ever, but some behaviours and patterns of activity will be different for a while to come. Whether that's how they shop, socialise or commute.
The investment in digital technology, automation and data optimisation capability that took place during the last 18 months is now delivering richer near real-time insights into audience mobility and behaviour. And this is enabling us to provide brands with more targeted, flexible and creative approaches that maximise the impact of public media. This will prove hugely important.
Nicole Lonsdale, Chief Client Officer, Kinetic UK
Covid recovery and improving trading practices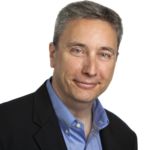 We welcome the positive sentiment of the latest IPA Bellwether report. While some of this confidence should be attributed to the global COVID-19 recovery efforts, including the vaccine rollout, we shouldn't overlook the positive work that is taking place within the industry to improve trading practices and create a trusted environment.
Equipping advertisers with the tools to achieve greater efficiency with their ad spend, while also ensuring publishers have the solutions in place to drive greater value for their inventory are key industry priorities. While Google's delay may give the ad tech industry further time to implement viable alternatives for a world without third-party cookies, it is important we all still work aggressively on those alternatives to create a transparent and privacy-compliant ecosystem.
Michael Nevins, CMO, Smart AdServer
Retain principles in investing in publishers and partners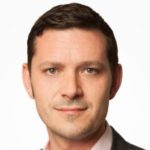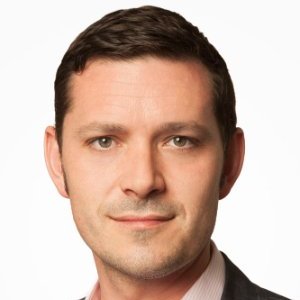 As restrictions in England start to ease, it's fantastic to see that confidence is returning with UK marketing budgets increasing to what we were seeing pre-pandemic. However, the industry can't rest on its laurels and learnings from the pandemic should be carried forward for years to come. The principles of investing in premium publishers and taking a sensible approach to keyword blocking must remain. What's more, brand safety and working with partners that respect the user experience will be key if we are to meet the strong rates of growth in ad spend in 2022 which are forecast.
As the latest IPA Bellwether report signals, brands expecting strong sales must remain on the edge of caution due to new strains of the virus. With online advertising up +11% from the previous quarter, it will be important for brands to continue to invest in quality digital partners to ensure they are communicating with consumers in a positive way if they are to see conversion rates come to fruition.
Justin Taylor, UK MD, Teads
Deep audience understanding essential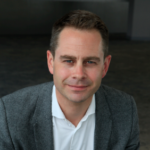 It is heartening to see marketing budgets increasing for the first time since 2019. Throughout the turbulence of the pandemic some advertisers cut budgets and focused on performance, whilst others took a bolder approach by striving to emotionally connect with audiences, either to show empathy or how their brand could offer practical help. As the post-pandemic world takes shape, advertisers should take note of the positive impact of stronger emotional connections successfully forged over the last year when creating campaigns.
Our research has shown that emotional context can increase advertising attention by up to 45% by understanding the emotional resonance of the content around which it sits. It is therefore not surprising that the power of emotion as a targeting mechanism is becoming ever-more important for advertisers. Critical to success will be the ability for marketers to understand the extent to which preferences, opinions and emotions have changed and the permanence of those changes. In a rapidly evolving market, access to deep audience understanding will be essential to brands to communicate effectively in a privacy-first world that is profoundly different to that of March 2020.
Ben Walmsley, Commercial Director, Publishing, News UK
Choose a new way forward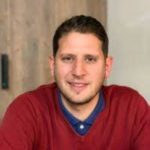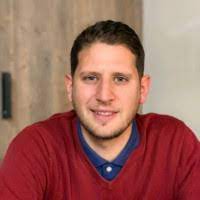 As restrictions start to ease in the UK, it's positive to see that marketing budgets have increased for the first time since Q4 2019. This signals a boost of confidence following the pandemic and is a sign that we are heading to recovery, as vaccinations continue to roll out and we slowly return to normality. Indeed our own data highlighted that as of the end of May the number of visitors to high street retailers in the UK was 95% of our pre-COVID benchmark.
However, the industry is still in a period of uncertainty when it comes to addressing privacy and identity. With Google's recent announcement that it will delay the deprecation of third-party cookies for a further two years many marketers have been left in limbo. But let's not forget, most third-party data in the programmatic ecosystem is not fit for purpose. Therefore, as brands begin to replenish their budgets they need to ensure they are investing in new privacy-first solutions that put the consumer first.
Now is the time for the industry to move away from its previous reliance on personal data, by choosing a new way forward. For example, there are still a wide range of data signals available to draw upon, which, when utilised in combination with location intelligence, allows marketers to map precise audiences for targeting. Ultimately, marketers will benefit from a more innovative and informed approach to digital advertising and the industry should embrace the chance to rewrite the rulebook for a privacy-first world that works better for brands and consumers alike.
Charlie Smith, Managing Director, Europe, Blis
OOH: Resilience, collaboration, and agility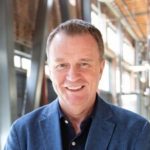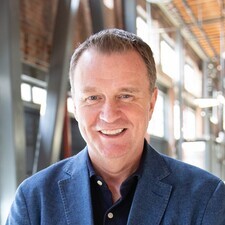 We're seeing a really positive return to market from brands across the summer as the UK opens up and over 45m adults receive their vaccination. Out of home – and particularly digital OOH – are projected to outgrow the ad market not just in 2021 but to continue the evolution in 2022, with forecasts expecting its value to increase by 57% in the UK this year.
Consumer sentiment and confidence for a return to the entertainment, retail and travel sectors gives huge opportunities for brands and the OOH channel. This reflects the incredible resilience, collaboration and agility shown by OOH over the pandemic. We are now brilliantly placed to deliver technology and data advances for integrated media targeting alongside online advertising and we are generating outcome-led campaigns, creativity and truly reaching audiences as they re-emerge from lockdown. A key factor for us in OOH is the ability and flexibility to deliver effective outcomes alongside TV and social media channels for brands hungry to reconnect with consumers coming out of the pandemic. Our core strengths of reach, engaging young audiences and delivering effective outcomes will pay dividends for the rest of the year, as reflected by the IPA analysis, with brand activity delivering more integrated campaigns across online and offline channels.
If we've learned anything from our Covid experience, it is that understanding audiences by their location and mindset is paramount for brands to connect effectively. Digital OOH is back in positive growth with a real ability and benefit to use context to appeal to the new consumer. Powerful branding and activation messages can be made in the public space, supported by data and digital OOH's fundamentals to ensure brands can easily deliver relevance to any audience.
Barry Cupples, CEO, Talon Group
Encourage ways to reach high-value audiences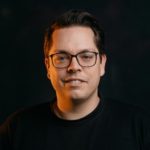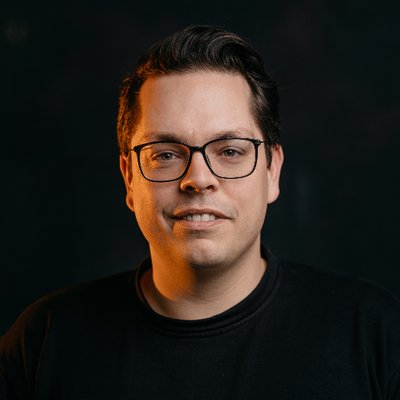 As substantiated by the report, we've been anticipating that advertising budgets would rebound and expand in 2021. Our own industry research suggests the same trend, revealing 78% of senior marketers believe that the final withdrawal of third-party cookies will have a positive impact on their advertising strategy.
Net/net: advertisers aren't backing down. If anything, they're doubling down, underscoring the value of reaching and engaging with customers across channels. Yet challenges still exist. While Chrome has delayed the cookie, the world is still more cookieless today than it is cookie-based. Safari, Firefox, mobile in-app, and CTV all operate without cookies. Marketers need omnichannel, neutral, people-based addressability and they want to buy on that today. We see case study after case study showing that people-based addressable buys outperform third-party cookie buys.
Now is the time to encourage new, more direct ways for advertisers to reach and engage high-value audiences, and simultaneously explore direct first-party relationships to expand their data foundation and, ultimately, deliver better customer experiences.
Tim Geenen, Managing Director, Addressability Europe at LiveRamp
Balance in preparation for further data deprecation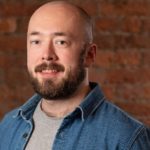 It's great to see marketing budgets have expanded for the first time since 2019 with places opening up again and with businesses expected to make a strong economic recovery. This shows that confidence is definitely regaining post-pandemic and the industry is moving in the right direction.
While progress is certainly being made, agencies and advertisers will need to balance new ways of working with the need to adapt to a rapidly changing digital landscape. There will also be a need to focus on accessing, analysing and testing the use of non-personal targeting signals such as context, time, and location as the industry prepares for further data deprecation if we are to meet the strong growth forecast for ad spend in 2022.
Jonny Whitehead, Board Director, Skyrise Intelligence