When it comes to digital marketing, what is next is already here. Digital marketing has been around for a while, but with rapidly developing technology, it has been evolving faster than any other branch of marketing. Every year, a new list of trends is released by several notabilities based on shifting user behaviour after meticulous research. The businesses that keep a check on these trends and prepare their strategies accordingly can attract more customers and achieve exponential growth in the long run.
Since technology today exerts a significant influence on consumer behaviour and buying experience, the onus is on modern-day marketers to channelise digital innovations and create integrated strategies that stay on top of these trends. For such marketers, it is imperative to know what is currently leading the drift and what is here to stay. So, here's a list of major developments that are redefining the world of digital marketing as we know it.
Congratulations!
You have successfully cast your vote
SEO is going screenless
According to LinkedIn
1, 3.25 billion people worldwide currently use voice-activated search assistants. Smart speakers like Amazon Alexa, Siri and Google Home allow users access to the vast internet space without touching their screens, much less reading anything. Now content marketers need to focus on content that is simple, conversational, and vernacular. This also means that marketers will need to find other ways of increasing website traffic because now the virtual assistant simply tells the user the information they need instead of them having to scour through any website.
IoT and AI-driven marketing automation to drive a better user experience
As per Research and Markets analysis
2, around 50% of customer queries today are managed through AI-based chatbots. It has also been predicted that the global AI-enabled market will reach $2.2 billion by 2024. AI-powered chatbots understand complex requests and provide personalized responses to streamline customer relationship management. Like them, many other IoTs also automate the process of gathering marketing data and making informed decisions based on big data to allow marketers to get relevant data quickly with very little effort and at low costs. So, in the upcoming future, IoT is going to be the next big thing.
Modern marketing funnels are the new normal
Today, with the digital boom, the modern internet user has hordes of information in the media of their choice to research and buy the product from any platform they are comfortable with. These opportunities have allowed users to create a custom, non-linear shopping experience for themselves. Hence, traditional internet marketing funnels are unlikely to support your business growth in the way you envision. Such dynamic change in consumer behaviour has given rise to a 10-step non-linear modern marketing funnel that focuses more on the behaviour driving the user than universal user behaviour. Modern marketers need to be able to execute the new marketing funnels to get the best results.
Data-driven marketing and tools for analytics
To enhance customer experience, a marketer needs to track the user behaviour basis the various touchpoints between the brand and the consumer. The meaningful insights from this data help to develop personalised marketing strategies for the highest possible return on investment (ROI). However, the influx of data makes it difficult to identify patterns. Hence, several analytical tools have sprung up in the market that analyses cross-channel data and find facets needed to capture emerging opportunities. Seasoned marketers will need to understand such tools, key KPIs and consumer journeys for optimal utilization of this shift in digital marketing.
Balancing privacy and personalisation
Data security is a concern everywhere. According to Accenture
3, Google Chrome is set to block the use of all third-party cookies by 2023. This means massive change is in store for marketers, who currently use tracking cookies in 82% of digital ads. However, customers expect personalized, compelling digital experiences. In a cookie-less world, marketers would need to develop a robust first-party data strategy backed by transparent and responsible data stewardship that can help grow business value over the long term.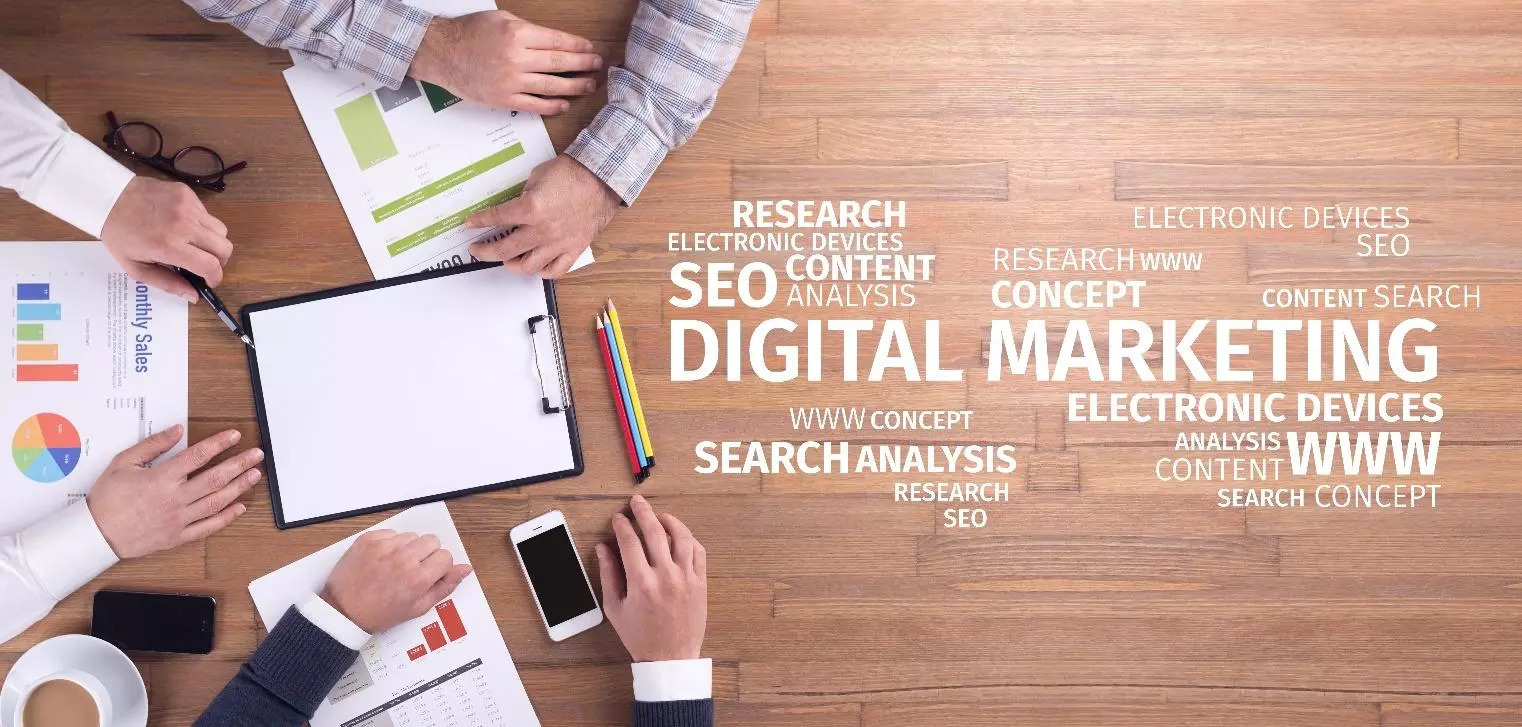 How to ensure that you are changing with the times?
The rapid developments in digital marketing concur that marketers move just as quickly to keep up with the changing trends. Fortunately, you don't have to put your career on hold to get the right training and accreditation. You can remain updated with the trends in
Digital Marketing and Analytics from esteemed universities. So if you are a digital marketing manager interested in learning and executing integrated digital marketing strategies to get more ROI or a professional looking to make a comeback after a career break to enhance their knowledge and skills, the
Digital Marketing and Analytics Programme by ISB Executive Education should be on the top of your list. This programme is also recommended to business owners seeking to understand how digital marketing strategies can improve marketing outcomes and lead to business expansion.
Taught via 128 recorded videos from globally renowned ISB faculty, 13 live online sessions with industry practitioners, 20 assignments, quizzes, and 6+ case studies, this programme will help you learn about important aspects of digital marketing. From creating a marketing funnel, tracking the customer journey, creating a buyer persona, exploring the P-O-E-M (paid, owned, earned media) framework to reach and engage customers or understanding search marketing and analytics, every need of the modern marketer has been covered in this programme. You also get an opportunity to apply the principles of online advertising to real-world scenarios in a simulated environment through their Stukent Mimic Pro Simulation.
You get a certificate of completion from ISB Executive Education and you also get a chance to have the trifecta certifications of Google Ads (Search, Display, Video, Shopping Ads, Apps), Google Analytics (Beginner and Advanced Levels) and HubSpot (Social Media, Email and Content Marketing).
To check out the full program details,
click here.
About Indian School of Business
The Indian School of Business (ISB) evolved from the need for a world-class business school in Asia. ISB is committed to creating business leaders through its innovative programmes, outstanding faculty, and thought leadership. It has gained the unique distinction of receiving accreditation from the Association of MBAs (AMBA), making it the 100th School in the world to achieve the 'triple crown' of accreditations from AMBA, EFMD Quality Improvement System (EQUIS), and the Association to Advance Collegiate Schools of Business (AACSB). Accreditation from AMBA represents the highest standard of achievement in postgraduate business education.
ISB Executive Education designs programmes for professionals providing timely learning interventions that help them enhance their capabilities through specific skill sets and progress in their careers, while positively impacting the organisations they operate in. Through innovative programmes, outstanding faculty, and thought leadership, ISB Executive Education is committed to creating future-ready leaders.
About Emeritus
ISB Executive Education is collaborating with an online education provider, Emeritus, to offer a portfolio of high-impact online programmes. Working with Emeritus gives ISB Executive Education the advantage of broadening its access beyond its on-campus offerings in a collaborative and engaging format that stays true to the quality of ISB Executive Education. Emeritus' approach to learning is built on a cohort-based design to maximise peer-to-peer sharing and includes video lectures with world-class faculty and hands-on project-based learning. More than 250,000 students from over 160 countries have benefitted professionally from Emeritus' programmes.
Disclaimer: This article has been produced on behalf of Erulearning by Times Internet's Spotlight Team.


1. https://www.linkedin.com/pulse/voice-search-trends-watch-out-2022-rigo-guadron/

2. https://timesofindia.indiatimes.com/blogs/b2b-marketing/the-trends-that-will-drive-the-future-of-marketing/

3. https://www.accenture.com/us-en/insights/technology/adobe-personalization-privacy
https://timesofindia.indiatimes.com/spotlight/what-is-changing-in-the-world-of-digital-marketing/articleshow/94019040.cms